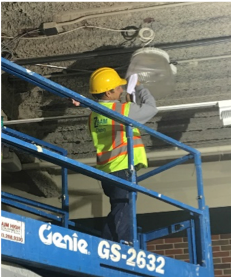 Cleaning a newly constructed building is not like cleaning an existing building, yet General Contractors often rely on local janitorial firms to perform the final, post-construction cleaning. These firms are often ill-prepared for the unique cleaning needs of construction sites which leads to massive headaches as you try to close out your project and prepare for turnover to the owner.
At IZSAM, our primary clients are General Contractors. We understand the wide array of cleaning needs unique to construction and offer the following Construction Cleaning services:
Trained laborers for ongoing site cleanup
Rough cleaning
Final cleaning
Puff cleaning
Pressure washing
Interior and exterior window cleaning
Concrete polishing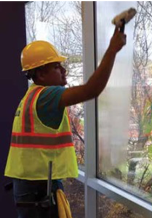 What makes us different is our approach. We do not view post-construction cleaning as just another work order to be filled; we view each as a unique project requiring sound project management practices to manage scope, schedule, and budget so you can focus on closing out the project. Construction cleaning is our TRADE, and we work like the other trades on your site to manage our work within your project plan.
Click on the Locations tab to see if we have a location near you!